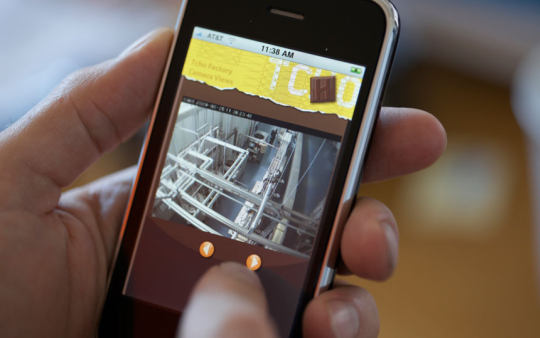 In concert with FX Palo Alto Laboratory, we have instrumented the TCHO Chocolate Flavor Laboratory with cameras, temperature and device controllers, and a web back-end tailored to mobile Safari use with the iPhone. So the flavor scientists at TCHO can, from anywhere in the world, read and set temperatures and remotely switch on and off one or more of the five the chocolate melangers in the lab.
Press articles: Food Production Daily, Apple, and Cult of Mac.
Credits: Maribeth Back, Jim Vaughan and Bee Liew from FXPAL, and everyone at TCHO especially Matt Heckart.