Saturday, March 23, 2013
Silicon Valley Surplus Crawl
Good news everybody!
Here's a fun thing for geeks: a BUS TRIP from SF to the Electronics Flea Market at DeAnza College in Cupertino, to poke through their collection of gear. We would also stop for breakfast, maybe at one of the renowned Dim Sum places in Cupertino, and one or more electronics surplus places like HSC/Halted or Weird Stuff Warehouse, and possibly a Mystery Geek Stop. We would travel on a sweet biodiesel bus from Jens-Peter at Teacherbus
Date: Saturday May 11
Time: 07:00 AM (YES 7 AM IN THE MORNING)
Location: Departing from someplace BART-friendly in the SF Mission district.
Cost: $25 sliding scale, $5 minimum, plus a tip for the driver. (This doesn't cover the full bus cost so any extra is appreciated. I am charging mostly so you have some skin in the game and are less likely to stay in bed early Saturday morning!)
For a comfortable ride we're going to limit this to a maximum of 30 paid riders, who all must be 21+ in order to drink on the bus.
Sign up here! Note earlier signups have priority in case of sellout!
TENTATIVE schedule:
0700: Depart SF Mission SEVEN AM!
0745: Electronics Flea Market
0930: Dim Sum in Cupertino
1030: Halted Electronics
1130: Mystery Destination
1215: Depart for SF
1300: Arrive SF 1 PM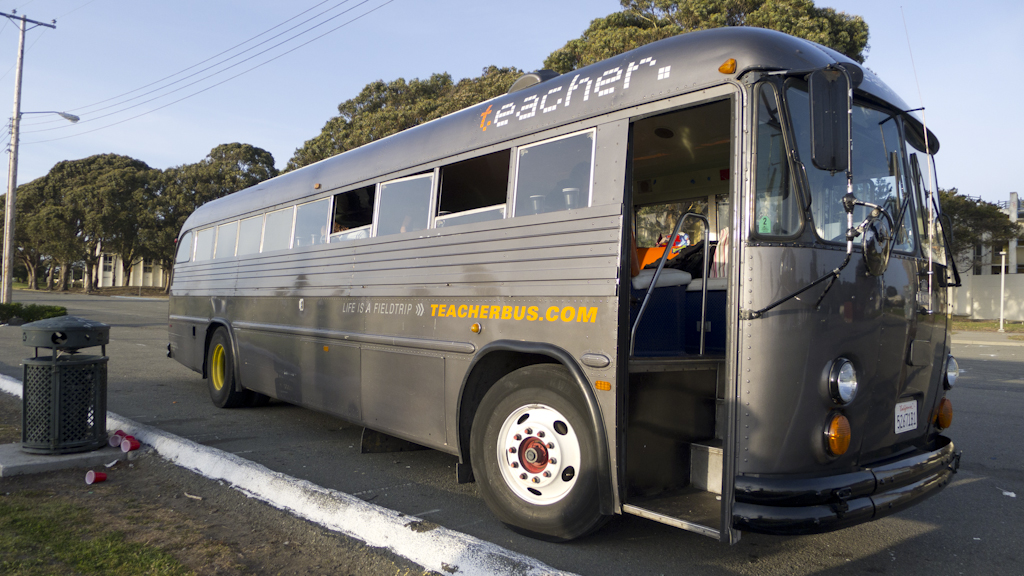 ---
Archives:
---
Topics:
---

&nbsp RSS feed